Six Steps to Loving Your Church (Workbook)
Six Steps to Loving Your Church (Workbook)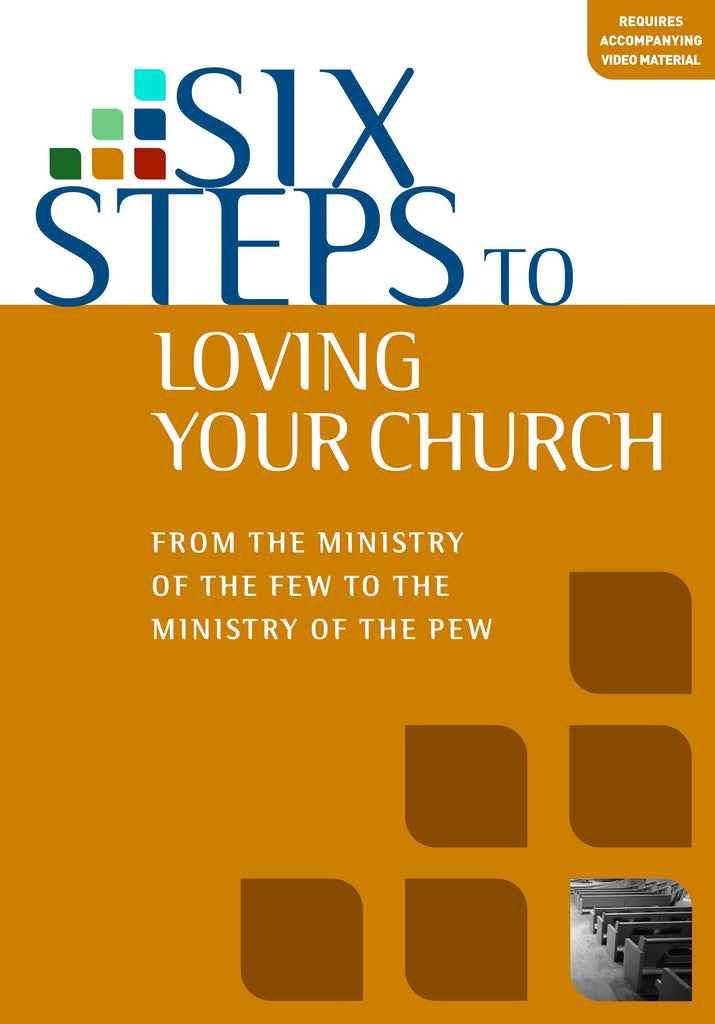 Six Steps to Loving Your Church (Workbook)
A stimulating video-based course for small groups that will help people to change their whole mindset about church; to learn that 'loving' your church doesn't just mean enjoying it or liking it, but actively serving and loving the people who are the church in whatever way possible.
Description

Some of us really love our churches, some of us aren't so positive, and for many of us that feeling can change from week to week.

This six-session program is about how to love your church whether you're feeling enthusiastic about it or not. It's about the mindset we take with us as we go to church each week, and how that mindset is expressed in a multitude of ways, big and small. In particular, it's about the part that we all play as God's people in loving, serving and building each other up, Sunday by Sunday. We all have a ministry—the ministry of the pew.

Over the six sessions of the course you will cover subjects such as:

your current attitudes towards church, and how they are expressed

what the Bible says about the meaning and purpose of church

what it means to love your church and the people who go there

how all of us can be active encouraging servants before, during and after church, rather than just consumers or spectators.

Each session contains a mix of discussion, Bible study, video input and prayer, along with simple exercises to help you put the ideas into practice on Sunday.:

Six Steps to Loving Your Church is a course best undertaken in a small group (of 3-8 people).

To run the course you will need a copy of the workbook for each person and a copy of the course video material on DVD or Vimeo.




About downloadable files and group licenses

If you wish to share copies of the study with others, or plan to read out the questions or explanatory text to a group, consider a group license. A group license allows for up to 15 copies of a PDF to be shared within one growth group, making it quick and easy to organize. Otherwise, adjust the quantity you're buying to match the number of people participating. Volume discounts still apply to digital files, and these discounts will be automatically applied at checkout.

Please read the full license information.
Details
| | |
| --- | --- |
| ISBN | |
| Format | Book |
| Series | Six Steps |
| Chapters | 6 |
Sign up!