Ideas That Changed the World (DVD)
Ideas That Changed the World (DVD)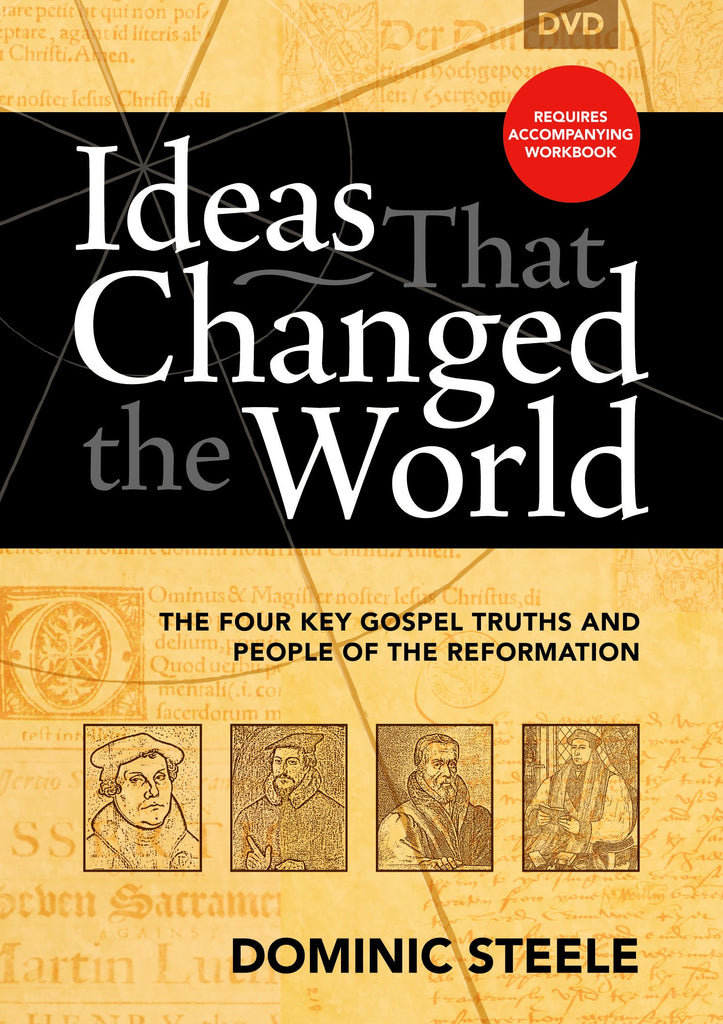 Ideas That Changed the World (DVD)
A set of four studies on the four big ideas and people of the Reformation: faith alone (Martin Luther), grace alone (John Calvin), Bible alone (William Tyndale) and Christ alone (Thomas Cranmer). Studies include video material filmed on location in Europe and England.
The course workbook is also required.
Description

Around 500 years ago a momentous change was spreading across Europe' a change that has become known as the Reformation. At the heart of the Reformation were four ideas and four leaders. The ideas: faith alone, grace alone, Bible alone and Christ alone. The leaders: Luther, Calvin, Tyndale and Cranmer.

In the four sessions of this course, join Dominic Steele as he explores these four simple yet profoundly important ideas, the key role these four men played in rediscovering and spreading them, and the stunning European locations where these historic events took place.

But it's not just a course to watch. You'll also open up your Bibles and do some exploring of your own, reading the same parts of Scripture that Luther, Calvin, Tyndale and Cranmer read that radically changed their world.

To run Ideas That Changed the World you will need:

the workbook for each person
access to the video segments in the course (visit www.matthiasmedia.com/ideas-that-changed-the-world for information on how to access the videos).
Details
| | |
| --- | --- |
| ISBN | 978-1-922206-20-6 |
| Format | DVD |
| Series | |
| Chapters | |
Sign up!