Selected works of Broughton Knox (volume 3)
Selected works of Broughton Knox (volume 3)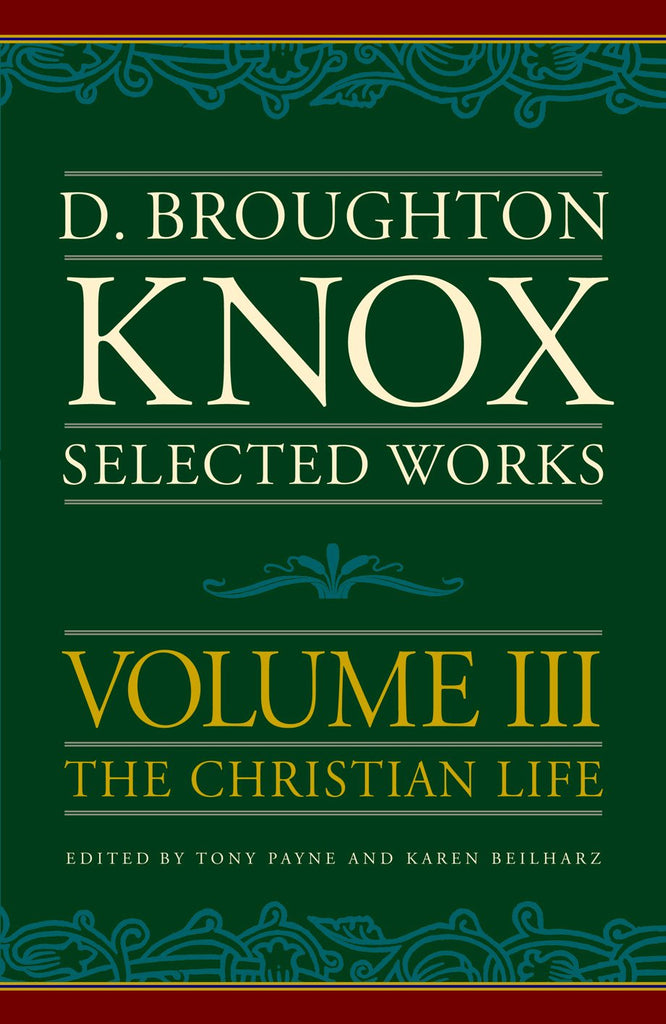 Selected works of Broughton Knox (volume 3)
The third of three volumes of collected works of Broughton Knox, who was Principal of Moore Theological College from 1959 to 1985, and profoundly influenced the Church in Sydney and beyond. This volume focuses on Dr Knox's writings on the Christian life.
Description

The third and final volume in the series of D. Broughton Knox's works brings together a selection of his writings on the Christian life, many of them previously unpublished. It includes: The Gospel of the New Testament' an unfinished and previously unpublished manuscript on the nature of the New Testament gospel material expounding the Christian response to the gospel; articles adapted from his radio broadcasts and chapel sermons on how the gospel shapes the Christian's relationship to broader society; and comprehensive general and biblical indices.
Details
| | |
| --- | --- |
| ISBN | 978-1-921068-41-6 |
| Format | Book |
| Series | |
| Chapters | |
Sign up!