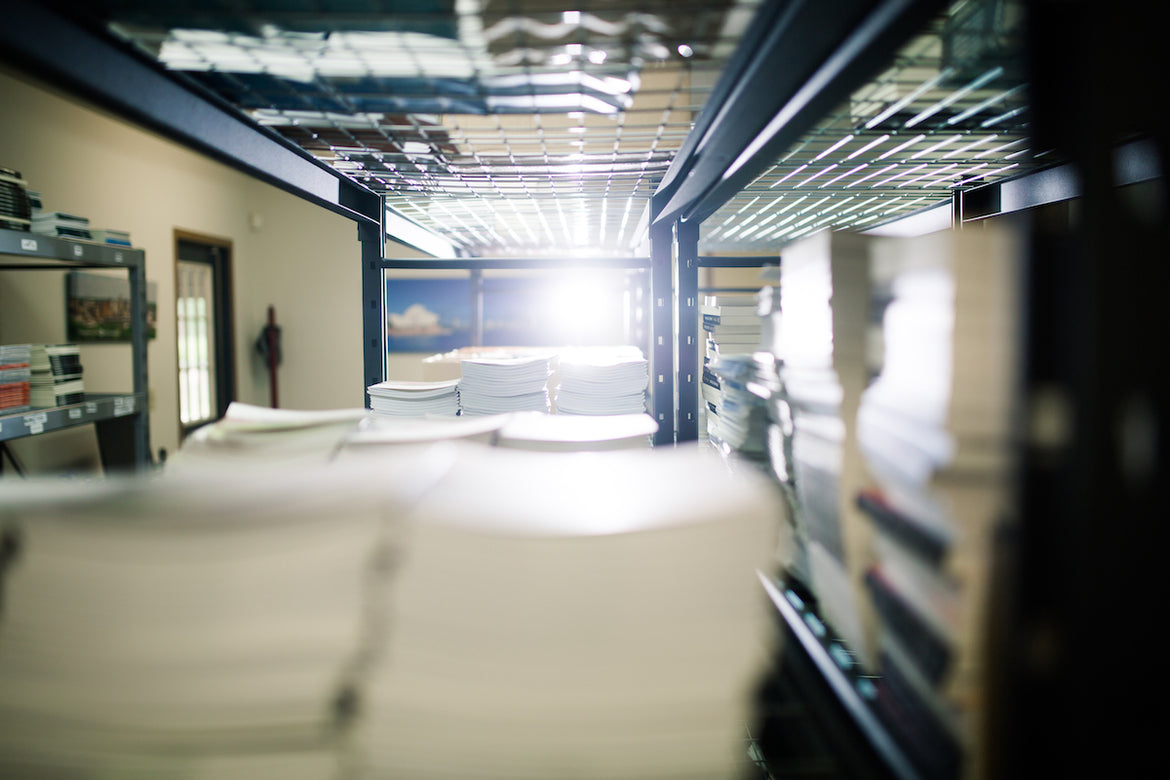 Update from our Ohio warehouse
I appreciate you caring about Matthias Media and work being done here. We are grateful for you and I want to do our part in keeping you up with how we are dealing with the current events. 
We're still operating
At this time, we are still receiving and shipping out orders daily. One person from our staff will still be here during our regular office hours to answer questions or process orders. And we are following the CDC guidelines to ensure the safety of our employees and our customers.
*This book's author, Richard Sweatman, recently published a really helpful short piece on loving your group during this time  
Pray for us
As we continue to pray for Christians, churches, and ministry leaders in our various contexts through this time, can I ask that you pray for us?  I write this at the end of the first full week of what is being called 'a nationwide shutdown,' and our sales have dropped off significantly. While this is expected and understandable, we do want to make sure you know that we are still here to partner with you in making disciples.*

Ways to encourage one another
So, we encourage you to think about the ways your family can continue to feed on God's word and biblically encourage one another. Consider ways to encourage your friends through email, video calls and texts. And as you wonder how you can help your brothers and sisters in Christ through this time, I ask that you consider letting us help you with our resources. Ordering from us directly will keep our operations going and will encourage us to keep going through this time. I really do appreciate your support.
We're here to help
As I am sure you've heard many times, this is a great time to dwell richly on the truths of God's Word. We want to help you in this as much as we are able. For this reason, I've put together a list of 'hidden gems' from the Matthias Media catalog. Books that I love but that haven't received as much attention as some of our best-sellers. All these books are 50% off and available with free shipping.
Free digital resources for you
Here is a list of some of the free digital resources I mentioned in the video. Just email Marty (msweeney@matthiasmedia.com) or call our office (1-866-407-4530) to get a copy:
Thank you for your support
We will keep you up on any changes to our operations as they happen. And we promise to keep thinking with you on how we can make disciples together through this time. If you and your church are doing something that may be helpful to pass along to others, give us a call or send me an email, I'd love to hear about it and swap ideas.